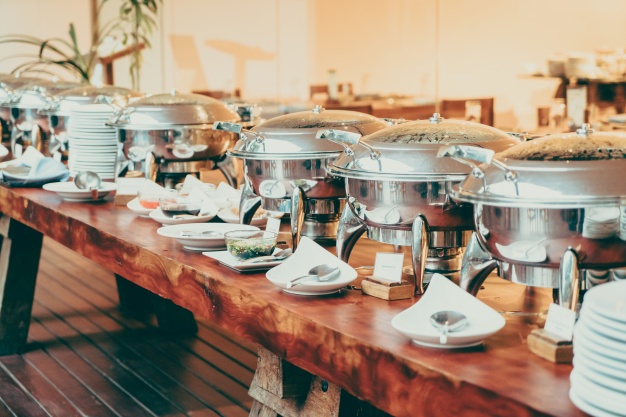 Noura Catering is London's premier catering company for Lebanese food boasting excellence in quality of food, impeccable service and offering new and exciting standards within the catering industry. We have a proud record of successful events.
Since being established in London in 1999, Noura catering has expanded and secured an envied reputation as one of the top caterers for Lebanese cuisine in the region and is the chosen caterer for many venues on their catering panels, selected by both exclusive and high profile corporate and private sectors and frequently selected by the most excellent organisers in London.
Noura Catering holds its status and position within the catering industry because of its ability to consistently deliver excellence.
What do we do differently?
We choose the best produce available; where possible sourcing our produce straight from the market, ensuring freshness, maximum quality and innovative menu design for the most discerning palates. We select and train the finest chefs available and we employ highly experienced team members to ensure that all your event requirements are fully met. Noura catering's passion for food is what will set your menus apart. Our staff prides themselves on designing bespoke and inventive menus with a focus on delivering the best gastronomic experience for your guests.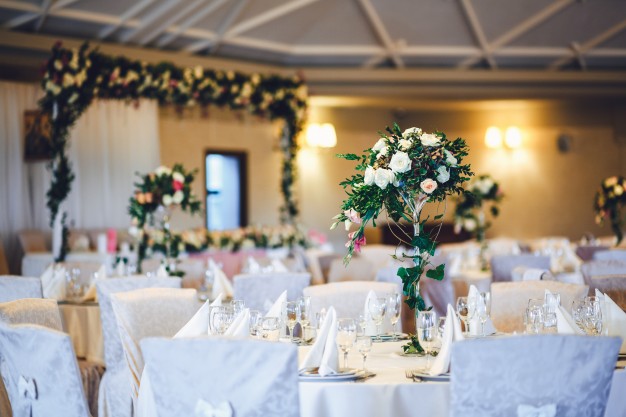 Weddings
Celebrate your special day with Noura catering in one of our prestigious venues in London or in a private location. With over 20 years experience delivering weddings, we can suggest the very best catering options for your wedding day to suit your requirements. Noura catering is proud to have been part of hundreds of weddings, ensuring that each day was special and personalised. Our team of chefs can provide a premium quality menu for your wedding reception that caters for a range of different tastes. Our experience working on weddings means that we know what works well and we are happy to make suggestions to ensure the success of your wedding day. You can select from one of our wedding reception packages, or speak with our events manager to create your own personalised menu to suit your requirements.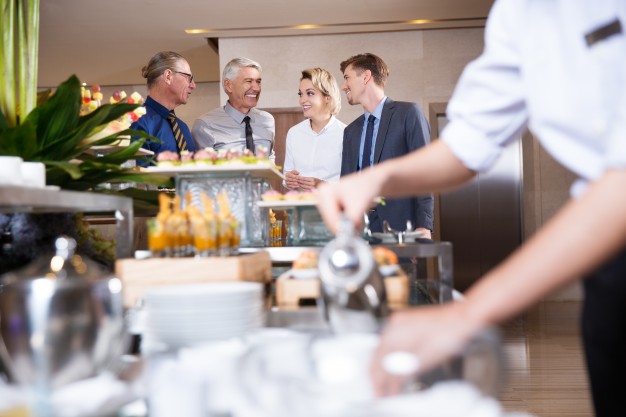 Corporate
Noura Catering holds its status and position in the industry because of its ability to consistently deliver excellent quality food professionally. What sets us apart from our competitors is our commitment to service, innovation and our vast experience profile working on corporate events.
In addition to providing high quality and innovative catering solutions for your events; from boardroom lunches, product launches, and gala events and in office parties to large scale events and conferences; Noura catering is committed to providing professional and quality service to our corporate clients.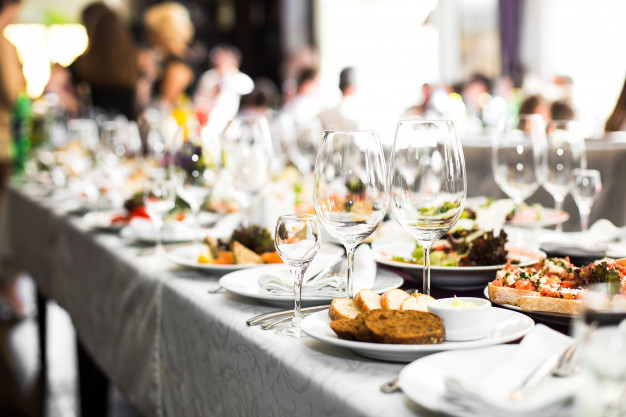 Private
Noura catering prides itself on its superior customer service, reliability, flexibility & creativity. From small lunches or an event for thousands; each event is special to us and handled with the same attention to detail. Whether you need to cater for a small office lunch or private dinners in the comfort of your own home we can ensure to meet your requirements even at short notice.
Our team is experienced in producing all types of events from anniversaries, birthdays, graduations etc. Through to large outdoor events, festivals and gala receptions
Wait staff
Service is extremely important to Noura Catering. We employ our own team of professional service staff, allowing us to train according to our own high standards and procedures. Should you require staff for your event, you can be assured of professional, well presented and experienced staff that will deliver excellent service.
Equipment
If you require equipment for hire for your event Noura Catering can arrange crockery, cutlery, glassware, and linen or event furniture. For larger quantities, we can work with our preferred suppliers and source any equipment you require at a competitive price.